September has been heeeeeeec-tic. So much so that this month's Recipe ReDux post almost didn't happen.
But the theme this month is actually perfect for when life is busy but getting something on the table to nourish yourself and your family is still important to you.
Enter the baking tray dinner.
In other words, dinners that involve chucking everything onto a baking tray, putting it in the oven and voilà, dinner is ready.
And when even that is stretching your limits, I present to you: Breakfast for Dinner.
A nut free granola that is made on a baking tray, but can be kept in the cupboard on standby for Breakfast for Dinner is my creative interpretation for this month's theme.
Honestly, this month's recipe has come with a hefty dose of self-compassion towards myself that I am doing the best I can, juggling all my priorities and making sure I meet deadlines.
This granola ended up being the quantities that I had in my cupboard. There was no time for buying more supplies. It was all very ad hoc and in my trying to do five things at once, I made the mistake of putting the fruit in the oven (which I never do!) and of course the dried apple burnt and was unsalvageable. FYI: the cranberries survived their roasting, that's why you can see them in the picture!
But 15 minutes of picking the burnt apple pieces out and adding some fresh chopped pieces and everything was back on track.
In other words, s*%t happens, you deal with it and move on and still have an awesome granola to show for it at the end.
Letting go of the rules and expectations about what a family dinner is supposed to look like and embracing being perfectly imperfect takes the pressure off and creates a much more relaxing meal time.
Plus. having breakfast for dinner is fun!
Print
Nut Free Granola
Nut allergies and granola don't mix. Which is why I have created a simple nut-free granola recipe.
Ingredients
3 cups oats
¾ cup pumpkin seeds
¾ cup coconut flakes
2 tablespoons flax seed
2 tablespoons sesame seeds
2 tablespoons extra virgin olive oil
¼ cup maple syrup
½ cup dried cranberries
¾ cup dried apple rings, chopped
Instructions
Pre-heat oven to 150˚C (fan-forced) and line a large baking tray with baking paper
In a big bowl add all of the ingredients EXCEPT for the dried fruit and mix really well
Spread granola out evenly on the baking tray
Bake in the oven for 25-35 minutes (this will depend on your oven), checking every 10 minutes to make sure the edges aren't burning – I like to stir the granola each time to make sure everything gets golden evenly
Once golden remove from the oven and stir through dried fruit. Cool and store in an airtight container
Looking for more traditional baking tray dinners? Check out the other recipes via the link below.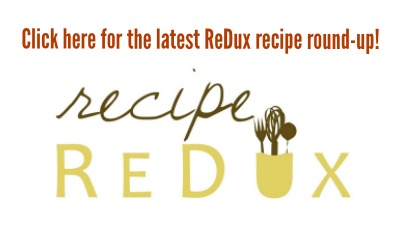 WHAT'S YOUR EATING STYLE?
Answer 5 quick questions and find out!